About five years ago, my husband decided to get his diving certification, and we decided to make a weekend getaway while he was at it.  My problem was, what was I going to do while he spent the entire day in the water?  Luckily there was a fiber shop in the area that was teaching a two day beginners spinning class that exact same weekend.  I always wanted to learn how to spin my own yarn, and couldn't have been a more perfect opportunity!
The class was great and the instructor had a variety of different spinning wheels that she encouraged us to try.  Over the course of the weekend, I found myself gravitating to one wheel in particular.  The Kromski Sonata.  While I enjoyed the wheel and spinning, I didn't have the time or funds to purchase the wheel, but I never forgot about it.
Fast forward to a couple months ago.  After five years of looking, dreaming, and fantasizing about this wheel, I finally broke down and bought it.
It's so pretty!!!!
The merchant I purchased my wheel from included 2 lbs of Corridale fiber for me to start using right away.  Needless to say, I dove right in and started going crazy.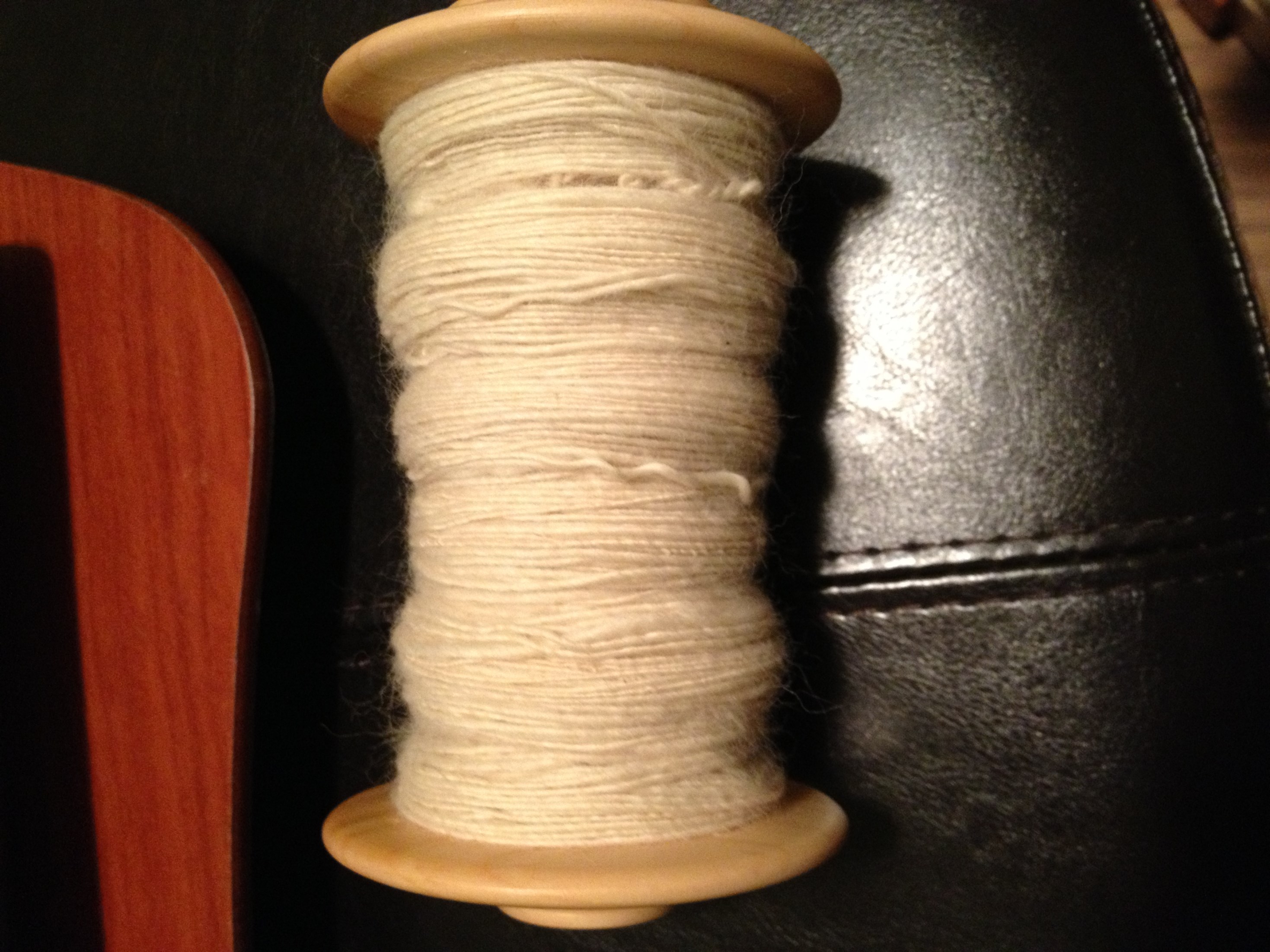 My first singles in over five years.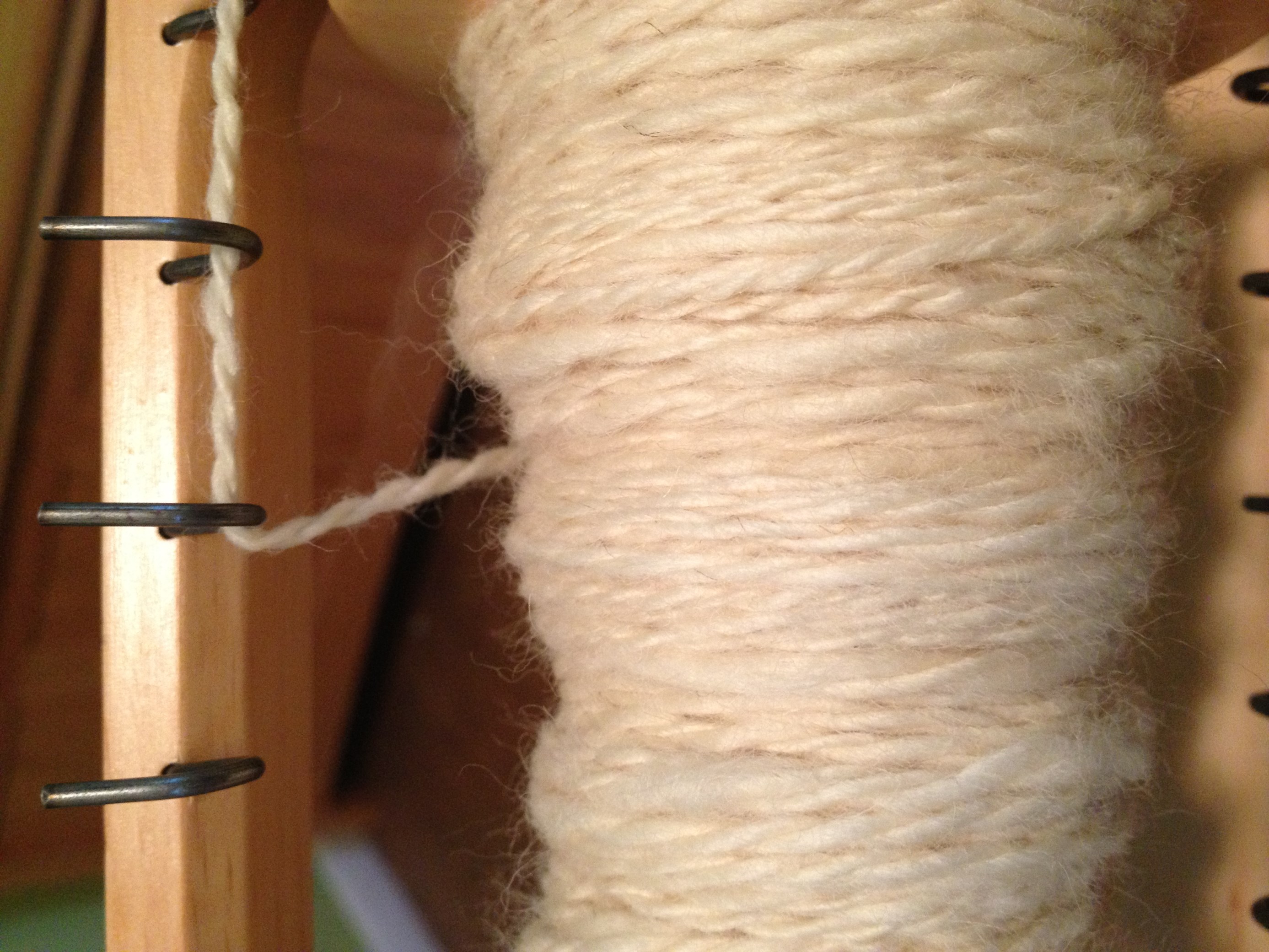 Plied.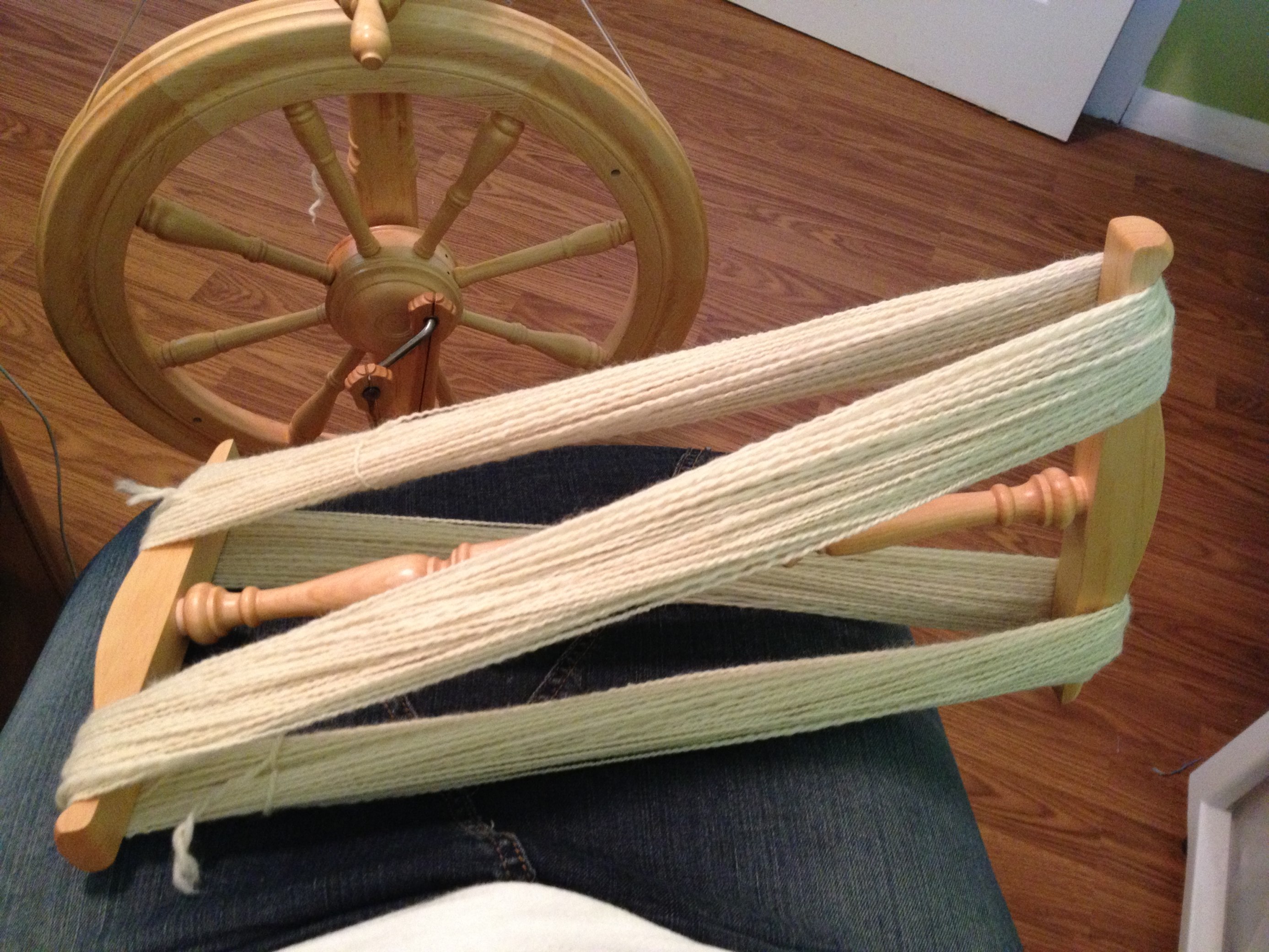 Final product.
Overall I think I ended up with a worsted weight yarn, but not sure on the yardage.  I'll figure that out later, I just want to have fun with process of spinning.